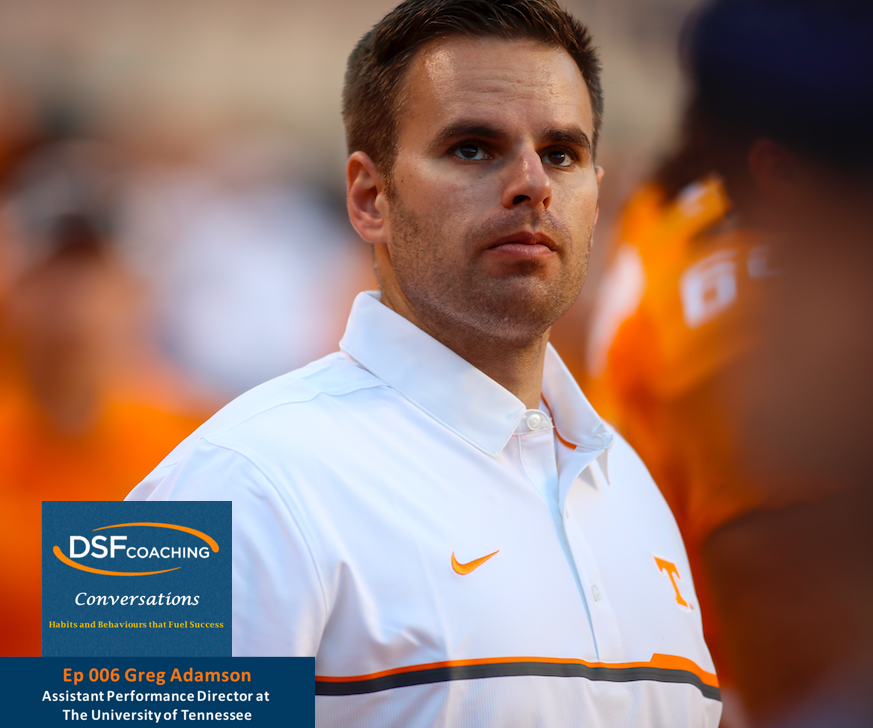 How do you connect with many athletes from different sports, different background, and empower them to develop and grow to achieve their best?
Welcome to DSF Coaching Conversations Episode 6 with Greg Adamson, Assistant Performance Director at The University of Tennessee.
🎧Spotify
🎧Apple
www.dsfcoaching.com
If you enjoy this episode, you will want to check out the episodes with Jon Alty and Forrest Lasso.
In this episode we hear about:
➡️Greg's coaching philosophy, how that has evolved over his years coaching, and how he learns from each athlete that he works with
➡️His athlete first mentality combined with a winning mindset to connect with each athlete, in order to love tough and push them to their best
➡️How Greg manages his long hours and intense schedule so he can be the best he can be at home and with the athletes.
Follow Greg on twitter (@UTCoachGreg) and Instagram (@UTCoachGreg)
If you enjoy the podcast, you can help spread the word by subscribing on Apple podcasts and Spotify and sharing on social media.
www.dsfcoaching.com